Are you experiencing pain and discomfort? Been in a recent car accident? Are you unsure sure where to go and what practitioner to trust? Dr. Neal Wieder, is one of the leading Chiropractors in Lake Mary for the treatment of automobile accident injuries, back pain and neck pain. If your are suffering from sciatica, a car accident injury, sports injury, TMJ, or a herniated or bulging disc, neck, shoulder or back pain. Many of our patients get relief from fibromyalgia, carpal tunnel syndrome, or tight , achy muscles. Our Acupuncturist Dr. Sheila L. Scott treats chronic degenerative illnesses such as COPD (Chronic Obstructive Pulmonary Disease), and Stage I-III Kidney failure. In addition to the practice of Traditional Chinese Medicine and Acupuncture, Dr. Sheila L. Scott, provides homeopathic trigger point injections for the treatment of chronic pain, and failed disc surgeries. We provide care for helping to boost immunity and many other conditions. We also offer cold laser therapy (Quantum Neurology) for helping chronic neurological conditions. At Pure Chiropractic & Natural Health our Chiropractor prides himself on providing family-oriented corrective chiropractic care for all ages, from pregnancy care, children, active adults to seniors. Dr. Wieder and Dr. Scott's combined years in practice is over 50 years helping 1000's of people live healthier and happier lives through their unique, safe and effective Chiropractic, Acupuncture and Nutritional methods. Our dedicated staff are here to provide state-of-the-art care designed to treat you in a holistic manner. We are not just to here to treat your symptoms, but rather to, solve your problem from its root cause and get you back on the road to being your best self. If your condition can benefit from Chiropractic care, Acupuncture or Nutritional counselling we will tell you.
If you are seeking a new and experienced Chiropractor , Acupuncturist or Nutritionist in Lake Mary, Florida 32746, call 407-682-4454.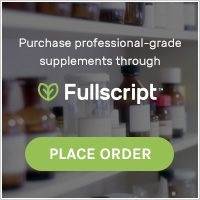 ---
We are now offering Discounted fees (ChiroHealthUSA) for patients who do not have health coverage or have coverage with high deductibles.
Get the help you need TODAY and call 407-682-4454. VISA, MASTERCARD, DISCOVER, AMERICAN EXPRESS, HSA CARDS AND DEBIT CARDS
---
Dr. Neal Wieder, DC, DCBCN - Chiropractor | Clinical Nutritionist
Dr. Sheila L. Scott, AP, MSOM - Acupuncturist | Nutritionist | Chinese Herbs
Pure Chiropractic & Natural Health - 407-682-4454
1045 Primera Boulevard, Suite 1017, Lake Mary, Florida 32746 (In the Primera Dental Bldg.)
Serving: Altoona, Apopka, Altamonte Springs, Casselberry, Debary, Deltona, Eustis, Geneva, Heathrow, Lake Mary, Leesburg, Longwood, Maitland, Mount Dora, Sanford, Sorrento, Tangerine, Winter Park, Winter Springs, Florida.