Dr. Neal Wieder, Lake Mary's top rated Chiropractor specializing in the treatment of automobile accident injuries. Our office accepts all car insurances subject to policy limits and we cooperate with your attorney if you are represented by one. Dr. Wieder's 40 years of experience has helped 1000's of people live healthier and happier lives through his unique, safe and effective Chiropractic methods.
Call today 407-682-4454 for an appointment and we handle all the paperwork and contacting your insurance carrier!
---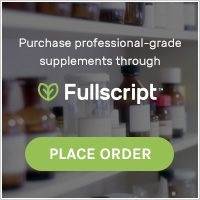 ---
Top Rated Chiropractor, Acupuncturist & Nutritionist in Lake Mary, FL. FOR NUTRITIONAL CARE FOR TELEHEALTH CONSULTATIONS CALL THE OFFICE TODAY. Dr. Neal Wieder is now offering 15 minute TeleHealth consults for determining if Nutritional Care, Chiropractic Care or Acupuncture can help you with your health issues at NO CHARGE! (Usual Cost $75.00 - Florida Disclaimer Applies) Limited appointments are available. Call today! Dr. Neal Wieder, Chiropractor has been helping patients in the Lake Mary and Orlando Metro area, varied states in the USA and from countries around the world for over 40 years with functional medicine, treating back pain, neck pain, auto injuries, fibromyalgia, nutritional deficiencies, failed back and neck surgeries, disc problems, headaches, sciatica, digestive problems, insomnia, thyroid issues, food sensitivities, and much more.
Dr. Sheila L. Scott, Acupuncture Physician, helps treat conditions such as, Chronic Pain, COPD, Kidney Disease, Stress and Anxiety, Carpal Tunnel Syndrome, neck and back failed disc surgeries and much more. Our office remains open for IN-OFFICE visits for various health matters. We are beyond compliant regarding the CDC and state requirements as it pertains to COVID-19 safety for patients.
BEEN IN A RECENT CAR ACCIDENT, Dr. Neal Wieder, has helped thousands of Lake Mary, Sanford, Heathrow, Orlando, Debary, Deltona, Longwood and more! Our office accepts all Auto Insurances subject to policy limits, we work with all Personal Injury attorneys. We also accept Worker's Compensation patients with written authorization.
We are now offering Discounted fees for patients who do not have health coverage or have coverage with high deductibles. Get the help you need TODAY and call 407-682-4454. VISA, MASTERCARD, DISCOVER, AMERICAN EXPRESS, HSA CARDS AND DEBIT CARDS

---
Dr. Neal Wieder, DC, DCBCN - Chiropractor | Clinical Nutritionist
Dr. Sheila L. Scott, AP, MSOM - Acupuncturist | Nutritionist | Chinese Herbs
Pure Chiropractic & Natural Health - 407-682-4454
1045 Primera Boulevard, Suite 1017, Lake Mary, Florida 32746 (In the Primera Dental Bldg.)
Serving: Altoona, Apopka, Altamonte Springs, Casselberry, Debary, Deltona, Eustis, Geneva, Heathrow, Lake Mary, Leesburg, Longwood, Maitland, Mount Dora, Sanford, Sorrento, Tangerine, Winter Park, Winter Springs, Florida.