Are you experiencing pain? Are you unsure of where to go and who to trust to fix it? We have definitely all been there. Are you looking for doctors who really listen to you? We can be your new chiropractor located in Lake Mary, Florida.
When you're afflicted with pain from a recent injury, an injury that occurred a long time ago, or chronic pain from your occupation, it's scary to figure out what to do next. How do you know seeing a chiropractor is right for you? Well, you're in the right place with our Lake Mary Chiro practice. When you come to Pure Chiropractic & Natural Health you'll have access to state-of-the-art chiropractic care, family chiropractic, corrective chiropractic care, mechanical myofascial therapy, physical therapy, no-popping chiropractic adjusting, chiropractic laser therapy and total wellness care all under one roof. Not all chiropractic care is the same, and ours is safe, effective, gentle and gets results.
At Pure Chiropractic & Natural Health, our staff chiropractor, Acupuncturist & Nutritionist pride ourselves on family-oriented corrective chiropractic care for all ages, from pregnancy care, pediatric chriorpractic, and treating active adults to seniors. Our dedicated staff are here to provide state-of-the-art care designed to take a holistic look at your body. We're not just here to treat symptoms – we're here to solve your problem from its roots and get you back on the road to being your best self. Our Acupuncturist treats failed back and neck disc surgeries, COPD, kidney disease, digestive problems, stress, sleeping problems, bells palsy, difficulty conceiving, carpal tunnel syndrome and so much more.
Are you suffering from sciatica, a car accident injury, sports injury, TMJ, or a herniated or bulging disc, neck, shoulder, or back pain relief? Others get relief from fibromyalgia, or tight, achy muscles. Some of these disorders are hard to understand, and it's tough to be sure exactly what caused them. At Pure Chiropractic & Natural Health, we'll make sure to explain not only your condition but also every part of the treatment process clearly and efficiently.
At Pure Chiropractic & Natural Health, your total health and wellness is our only concern, which is why we remain on the cutting edge of pain management/relief, corrective chiropractic care, state of the art Acupuncture, Functional Medicine and wellness care. To find out for yourself, please call us at 407-682-4454 to meet our friendly experienced team of doctors.
To Your Health,
Dr. Neal Wieder, DC, DCBCN, Founder and Creator of Pure Chiropractic & Natural Health
Serving: Altoona, Apopka, Altamonte Springs, Casselberry, Debary, Deltona, Eustis, Geneva, Heathrow, Lake Mary, Leesburg, Longwood, Maitland, Mount Dora, Sanford, Sorrento, Tangerine, Winter Park, Winter Springs, Florida for over 40 years.
If you are seeking a new and experienced Chiropractor near me, Acupuncturist near me or Nutritionist near me in Lake Mary, Florida 32746,
call 407-682-4454.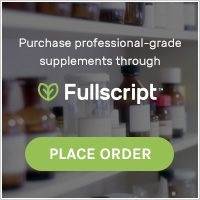 ---
We are now offering Discounted fees (ChiroHealthUSA) for patients who do not have health coverage or have coverage with high deductibles.
We accept VISA, MASTERCARD, DISCOVER, AMERICAN EXPRESS, HSA CARDS AND DEBIT CARDS
---
Dr. Neal Wieder, DC, DCBCN - Chiropractor | Clinical Nutritionist
Dr. Sheila L. Scott, AP, MSOM - Acupuncturist | Nutritionist | Chinese Herbs
Pure Chiropractic & Natural Health - 407-682-4454
1045 Primera Boulevard, Suite 1017, Lake Mary, Florida 32746 (In the Primera Dental Bldg.)